Congratulations to the class of 2022
News Image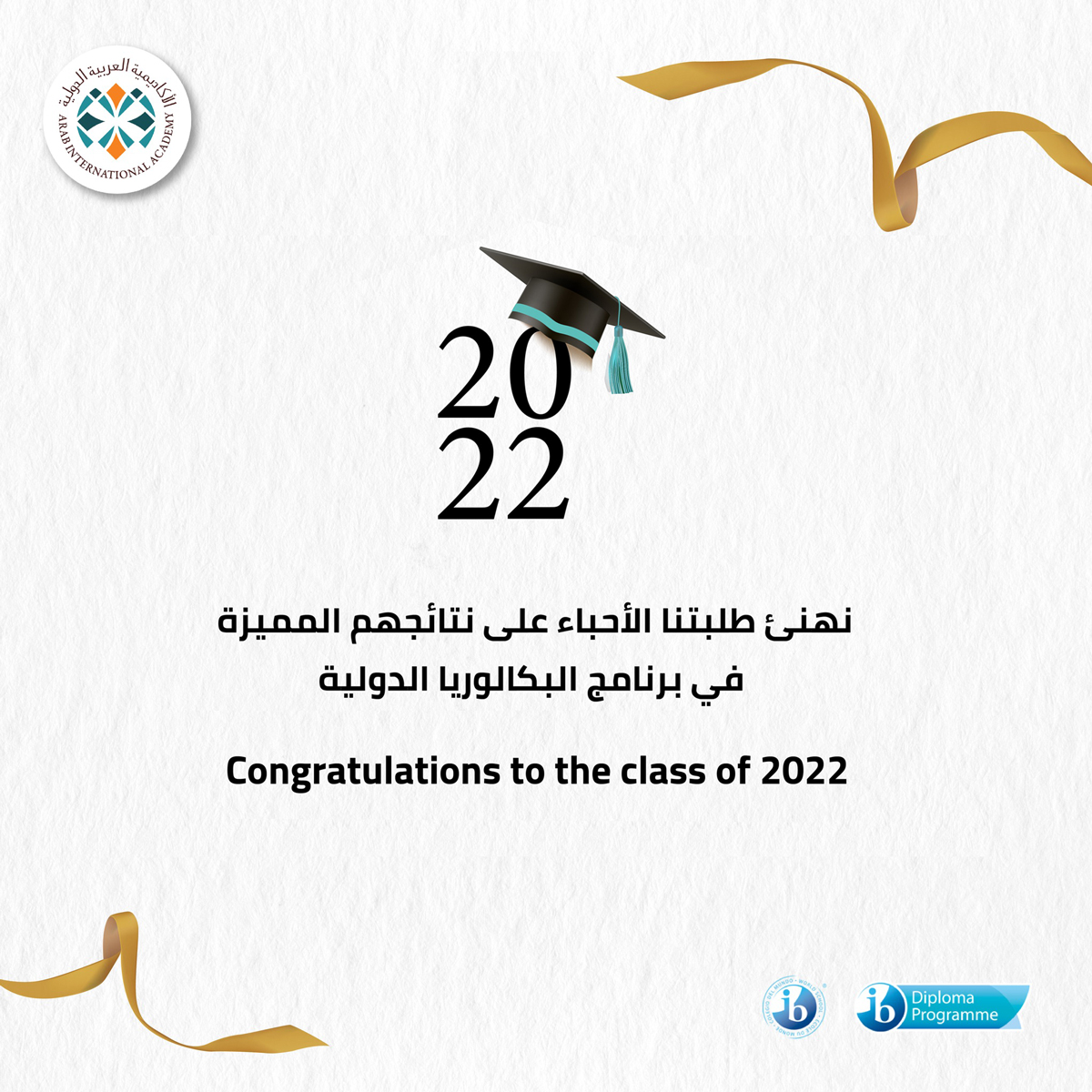 With 100% Passing rate and gaining the MOE equivalency.
4 students achieved 40 and above.
57% of the Diploma students achieved 35 and above.
The average of the students who earned the Diploma is 35.5.

Congratulations to our dear students , their parents and teachers. We wish our dear students the best of luck in their future endeavors. 
Congratulations to the class of 2022