KG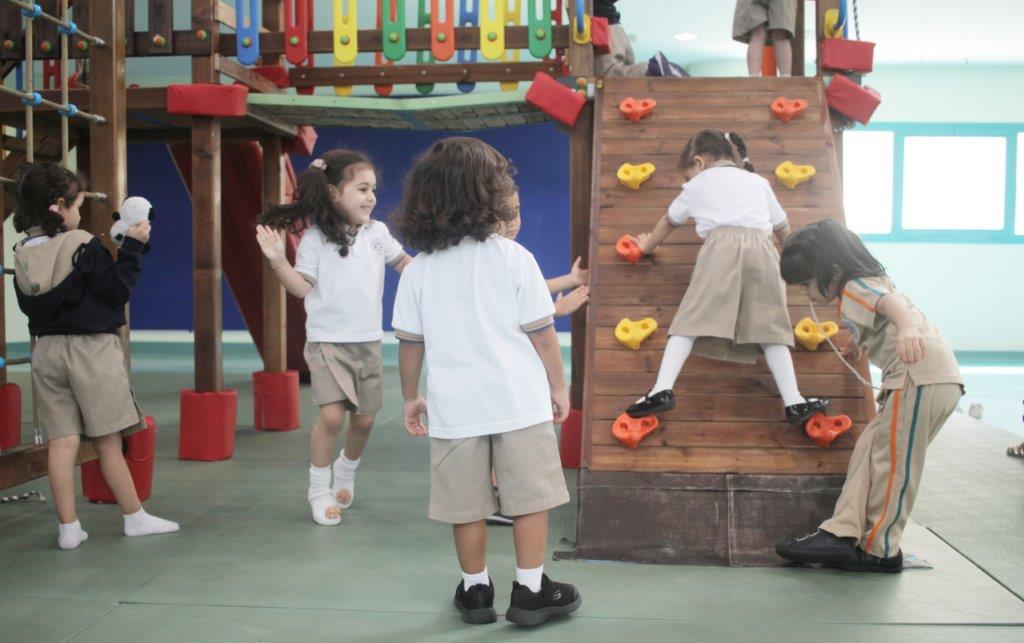 Arab International Academy's KG school acknowledges the educational needs of students and nurtures them in an engaging learning environment.
The Early Years section (age 3-5 years) serves as a foundation for the Primary Years Programme with the goal of creating a project-based exploratory teaching and learning environment. In addition to implementing the IB Primary Years Programme, AIA has adopted two high quality complementary programmes that meet the needs of all children: the Reggio Emilia and the High Scope approaches to Early Education. The Reggio Emilia programme holds the educational importance of community and free inquiry as its primary values. It turns the classroom into an area of discovery and experience where children have an opportunity to become self-sufficient, self-guided learners and where teachers are there to guide and encourage the learning process. Our KG school classrooms are well designed for engaging and imaginative role-play activities. The classrooms ensure lots of fun for the children as they experience a mix of play and learning. The High Scope programme is also exploratory and project-based in nature and will provide our teachers with the tools and support as they strive to create a dynamic, respectful learning environment. These two high-quality approaches have proven themselves over time and we are excited to be offering this tandem programme at our school. At AIA's KG, we put emphasis on children learning through play where students develop literacy and numeracy skills in a number of engaging ways.
At such a young age, children have the potential to learn several languages. We take this opportunity to teach the transdisciplinary units in both English and Arabic languages, thereby setting the stage for their later years; students will be able to continue developing their skills in these two languages and learn a third language later on. 
We offer a range of activities that all have an ultimate goal of nurturing each child with the most practical knowledge for their age. At AIA's KG, children are happy and well looked after by their passionate teachers.
Parents, teachers and students enjoy coming to AIA's KG as it is a dynamic and fun school in Doha, Qatar. We encourage every parent to visit our KG school to have a thorough understanding of the educational environment that fosters creativity and progressive thinking.