Road Safety at AIA!
News Image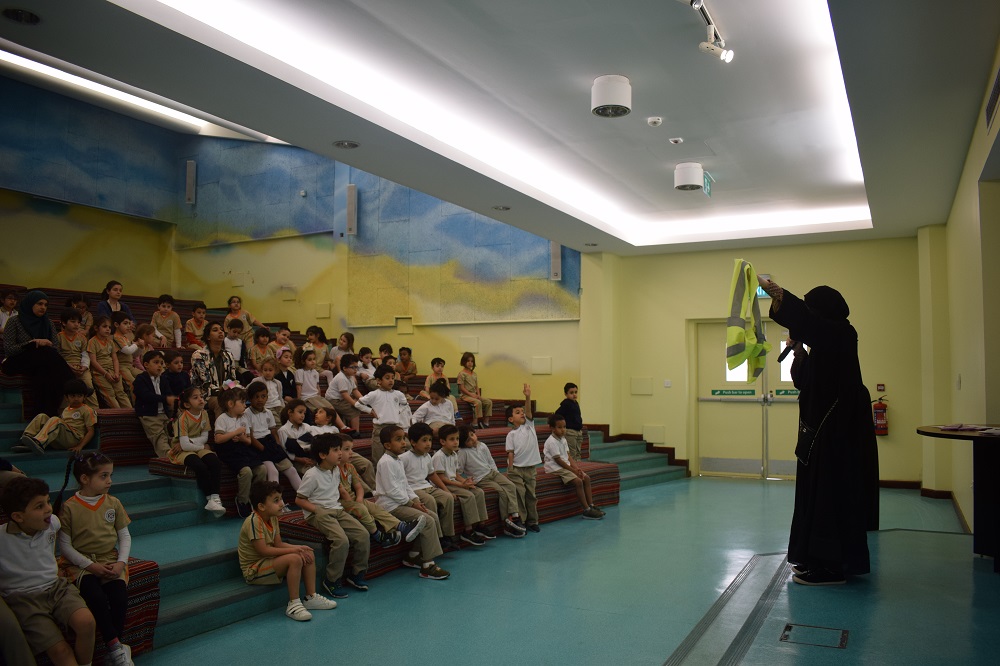 Throughout the unit of inquiry, How the World Works, KG2 students looked deeper into safety and responsibility as an integral part of the transportation systems. They gained more insight into the importance of safety while travelling as they looked at a variety of land, air and water transportation systems.
By inquiring into road safety, students acquired new knowledge about road signs, the use of a driver's license, the impact of speed and how to stay safe as a pedestrian. Thereafter, students were reflective on their learning, noticing road signs and safety precautions throughout their daily lives.
On Thursday, February 27, the Ministry of Transport visited KG2 students to give a presentation on road safety and responsibility. An interactive video showing the importance of seatbelt use, obeying road signage and paying proper attention while driving was a highlight for students. Throughout the presentation, students shared their thoughts on how we can make the roads in Qatar a safer place to drive. The children made some suggestions including reducing speed, more pedestrian crossings and to introduce more pedestrianized public areas around Qatar. Students were able to show knowledge of road signage through playing some games and were eager to contribute throughout the discussion. As a result, KG students have demonstrated a deeper level of learning of the concept of road safety and have become aware of the importance of safety while driving. They were so happy to receive some information booklets. AIA community thanks the Ministry of Transport for providing our students with this fun and informative experience.